"AFTER YOUR BASIC NEEDS, THERE'S ENTERTAINMENT"
SATORU IWATA
From an intimate gathering or presentation to experiential activations, exhibitions and festivals, we can help you to deliver a best in class experience.
CREATIVE
From your initial idea we will work with you to create the event that's in your mind.  We can come up with solutions to complement your theme and ensure that your message is delivered in the best possible way.
PROGRAMMING
In a visitor's mind, the success of any event depends on the content.  Our little black book is full and  we know how to research, source and book any kind of talent from live music to panel speakers to kids' entertainment and even huskies! 
EXPERIENTIAL
We've delivered activations and partnerships for brands across a spectrum of industries: Music, media and entertainment, travel, technology, consumer goods, beauty, fashion, food and drink.
PRODUCTION
We specialise in delivering live music and entertainment events.
Working with the best technical production teams in the business who know how to deliver world class events.  
Our in-house Creative Services team can also design your artwork and manage your branding production.
Check out some of the events we've worked on.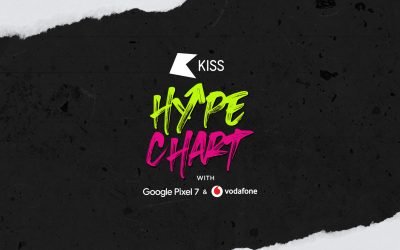 KISS HYPE CHART LIVESUMMARY Bringing the Kiss Hype Chart to life with their first live event in partnership with Vodafone and Google Pixel 7. Venue: Amazing Grace, London Bridge Capacity: 150 invited guests [dmg_masonry_gallery...
GOT AN IDEA FOR AN EVENT?

GET IN TOUCH!